Find homes for sale in your local community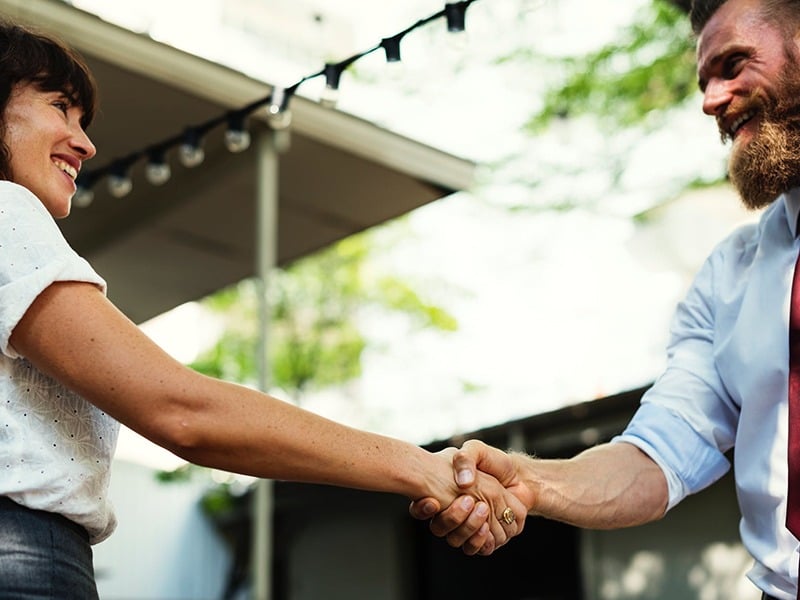 We specialize in buying and selling homes throughout Susanville, California. 
We are specialists in our community and we would be happy to help you with all of your real estate needs!  
Thanks again for stopping by!
We have been renting from Lola since we moved here from across the country in 2013. We found the house online and arranged the entire thing remotely - suffice to say we were nervous about what we were going to get. The property was exactly as described and we were very impressed with how thorough and professional she was and continues to be. We majorly lucked out and have ended up staying in the same house since then.Being newcomers to the area, it is especially nice that she has so many local contacts. In fact, we relied on Lola's recommendation for a realtor to explore the possibility of buying in the area. If we do not buy, we will prioritize finding another rental with Lola as the property manager.
Lola is so awesome to work with. Her team is super professional and very easy to get a hold of. I would highly recommend.
I was a tenant for over three years in a property managed by Lola at PMI Property Star.
PMI Property Star - Tehachapi is a great example of how a professional property management firm should be ran.
I highly recommend Lola and her staff at PMI Property Star to my friends, family and clients! She is dedicated
I'm a tenant. I'm very pleased that Lola Traylor is my agent. Ms. Traylor is efficient, pleasant, and professional.
Lola Traylor, Property Manager at REMAX is a very pleasant individual to work with. It was no time at all that she had my place rented and the quality of the new tenants was excellent. She's fast, accurate and efficient. High quality work on her part. Glad I made the decision to work with her.
Lola Traylor is the Property Manager for the house I am currently renting. Being new to this area, Lola has been extremely instrumental to my transition. She has been responsive in immediately addressing any concerns and basic maintenance issues for this great home. It is evident Lola is passionate about every facet of her role as Property Manager, as she holds the homeowner and tenant's best interest. It is a great pleasure to highly recommend Lola Traylor as Property Manager for a homeowner as well as prospective tenants seeking a new place to call home.
A fellow colleague in the Real Estate industry; her ethics and morals are above reproach. She is steadfast in her commitment to customer satisfaction at every point in the transaction. Have done professional sales with her, and she is meticulous in her business endeavors at all times. Have known her personally for 40+ years, and she always has a beaming smile and a wonderful demeanor.
Lola Traylor has been managing our rental in southern california for a few years now, i am so pleased with her services and customer service. I recommend her to anyone looking to but, sell, or rent. She is very detailed oriented and i couldn't be more pleased with Property Star.
I'm really new to all this and Lola herself explained her processes and what's worked for her. It's rare to find people who will take the time. And I trust her property management and work. Please give her a call if you have a questions about property management in Tehachapi.
husband and I renting a place very last minute, sight unseen. As you can imagine relocating can be nerve wracking and we found a place we really liked through PMI a week before the moving truck was scheduled to arrive! She got us additional photos of the property and was very friendly. The property ended up being even better than we imagined with no scary discoveries upon our arrival/move in. Thanks Property Star! We are excited to now call Tehachapi home.
explain things that I was doing in my prior company and trying to apply for a job in this property management company but she said she wanted to help but at the moment she can't help due to less vacancy right there. I'm writing this cause I also called few other companies but they had no time to check about people calling for what and the reason. That's when I felt I missed an opportunity to work with good employees like Kat. Thank you, Kat, for your help and the response. I appriciate it.

Helpful Real Estate Articles
Please click on any section below to learn about the home buying or selling process.

Buyer Articles
Buying a home can be a confusing process for some, but with these articles we can help you decide on what to look out for.

Seller Articles
Looking to sell your home? Take some time to read over these articles to streamline the selling process.

Mortgage Calculator
Our Easy-to-use mortgage calculator helps you calculate payments, know how much your monthly payment is for your mortgage, and more!